Beginning in 1962, several experiments were conducted where people lived in underwater habitats, using scuba equipment to leave the habitat for exploration and returning for sleeping, eating and relaxing. The habitats were supplied by compressed air from the surface. The first such experiment, Conshelf (Continental Shelf) One, took place in September 1962. Under the watchful eye of Jacques Cousteau and his team, Albert Falco and Claude Wesley spent seven days under 33 feet of water near Marseilles in a habitat they name Diogenes.

In the early 1960s, DOXA was one of the major Swiss watch manufacturers when diving evolved from being a military necessity and profession to being a popular sport. At that time, the term "diver watch" did not exist and a watch dedicated for diving, or a so called "diver watch,' did not exist. DOXA was the first watch company to develop and offer a wrist watch primarily dedicated to sports diving purposes. It was also the first watch to be sold as a piece of diving equipment.

In 1964, DOXA created a research team with several professional divers and experienced DOXA watchmakers. Among the membors of the was was the famous French diver, Mr. Claude Wesley.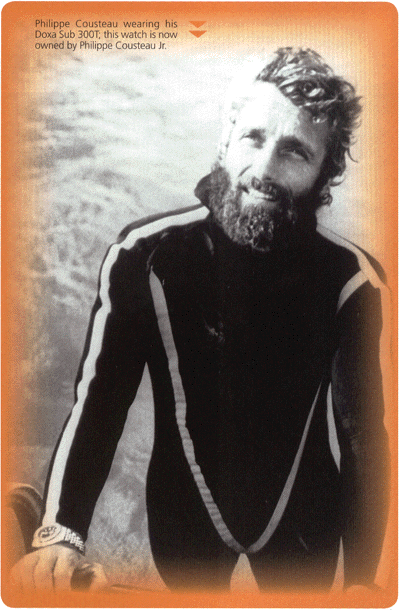 links:
Ocean Futures Society
EarthEcho International
Fabien Cousteau
Philippe Cousteau (Jr.)
Alexandra Cousteau